About Our Highland Park |
Dallas Dental Office
When patients walk into Highland Smiles Dental, the first things they usually see are the smiling faces of our front desk team. We want you to feel welcomed starting at your very first appointment, and this sense of warmth will be a part of your entire experience with us. Dr. Sandadi and our team believe that going to the dentist shouldn't be some stress-filled experience. With us, you can just sit back, relax, and let us provide everything you need to achieve a strong and healthy smile.
Patients Always Come First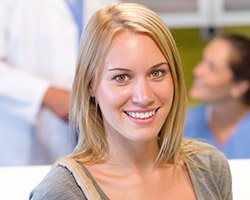 Too many dental offices out there put profits over people, causing them to rush patients through their appointments and pressure them to get extra treatments that they really don't need. That's NOT how we do things here at Highland Smiles Dental! Anything we recommend will be based on what YOU want for your smile. We'll simply tell you about all of your options, and you'll be the one to make the final decision.
What To Expect at Your 1st Visit
Personalized Dental Treatments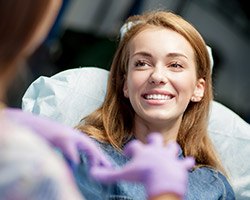 We like to say that we treat people, not teeth! We understand that your dental needs are different than everyone else's, which is why Dr. Sandadi will take the time to get to know you and your smile goals before recommending any treatment. We're here for you, not ourselves, so your satisfaction is always priority number one. You'll work with Dr. Sandadi right from the very beginning to put together a completely personalized treatment plan for your long-term oral health.
Learn About Our Dental Services
We Treat Patients Like Family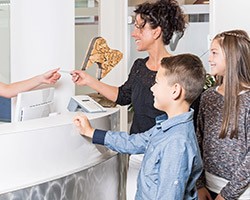 Here, we greet our patients by name, ask about their families, and really get to know them beyond their dental needs. This not only makes appointments much more relaxing, but it also helps us provide an even higher level of dental care. The more people feel comfortable around us, the more willing they are to actually attend appointments and let us know if something is wrong. Plus, with us, you won't feel like you're visiting a bunch of strangers every time you want to take care of your teeth!
Dental Emergencies
No one can plan for a dental emergency, but if one happens, know that getting the immediate care you need is just a phone call away. If you or a loved one is ever in severe dental pain, give Highland Smiles Dental a call, and we'll work to see you as quickly as possible. Dr. Sandadi has been known to stay late and even work through lunch to help urgent patients, so you can trust that if you need care right NOW, he'll always be ready to help.