Preventive Dentistry – Dallas, TX
Stopping Problems Before They Even Start
At Highland Smiles Dental, we put a lot of our focus on prevention. By catching and treating small dental issues early, we can save our patients from having to spend time and money on more involved procedures. With just two quick and easy preventive appointments each year, Dr. Sandadi can ensure that you and your entire family will have healthy, beautiful smiles for years to come. If it has been more than six months since you or your child's last checkup, call us today to schedule an appointment!
Why Choose Highland Smiles Dental for Preventive Dentistry?
Happy to treat patients of all ages
Little to no wait times
Accept all PPO and DHMO plans
Dental Checkups & Teeth Cleanings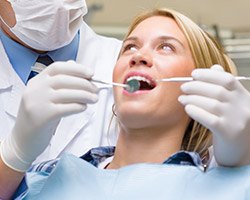 We recommend that patients of all ages should get a checkup and cleaning done at least every six months. Dr. Sandadi will look at your teeth and gums during an initial exam and determine if you need a regular cleaning or a deep cleaning that can help treat/prevent gum disease. He'll also be able to recommend any additional treatments you might need to repair decay or damage you have developed. Working with him, you'll both put together the ideal treatment plan for your long-term oral health.
Gum Disease Treatment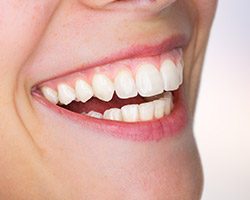 Without consistent care, your gums can actually develop a bacterial infection called periodontal disease (also known as gum disease), whose symptoms include redness, swelling, bleeding, and even gum recession. It can eventually lead to tooth loss if left untreated, but we have proven ways to eliminate this infection and keep the smile safe. Using a deep cleaning and targeted antibiotics, we can make sure that a patient's entire smile stays healthy.
Learn More About Periodontal Therapy
Dental Sealants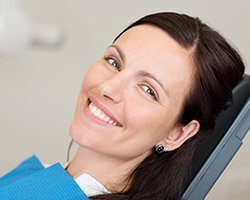 Sealants are plastic fillings used to cover the deep grooves on the molars (back teeth). There is no need to drill on the tooth to place sealants. If maintained well, they can reduce the development of decay and cavities on these teeth. They only take minutes to apply, and they are a great treatment for younger patients who are still learning to brush. They can also help adults who are very prone to experiencing tooth decay.
Nightguards for Bruxism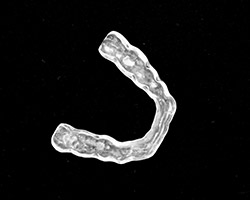 About 1 in 3 Americans experiences bruxism, which means they unconsciously clench their jaw and grind their teeth while they sleep, damaging their enamel in the process. This can eventually cause the teeth to break without the right intervention, but we can help with a small oral appliance called a nightguard. A patient simply wears it to bed, and it prevents the rows of teeth from coming together by placing a thin barrier between them.
Oral Cancer Screenings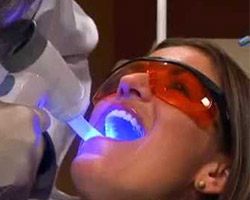 Every year, thousands of people lose their lives due to oral cancer, and this is largely because the disease can be difficult to detect until it is quite advanced. At Highland Smiles Dental, we help our patients stay safe by performing an oral cancer screening at every standard checkup. For this, we use the OralID light, which causes potentially cancerous cells to literally light up, making it easier for us to find any trouble spots.
Fluoride Treatments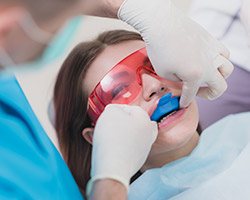 We recommend that patients get a topical fluoride treatment applied to their teeth every six months during their cleaning appointments. Fluoride increases the strength of your tooth enamel and makes it more resistant to decay. It also helps in the development of a child's adult teeth. We simply apply a fluoride varnish to the teeth for a minute or so, and that's it! That's all it takes to give someone extra cavity protection between appointments to ensure a healthy smile.
Children's Dentistry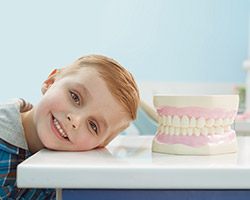 As a father of two himself, Dr. Sandadi understands the importance of early-age dental care more than most. He also knows that helping a child feel comfortable in the dental office is essential. When your little one comes to see us, we'll do everything we can to help them stay relaxed, and we'll provide treatments specifically designed to protect their growing smile. We'll even talk about the basics of oral hygiene and diet so they can start learning how to take care of their teeth on their own.