Zoom! Teeth Whitening – Dallas, TX
Fast and Effective Whitening
With as much exposure as your teeth get to pigmented food and drinks and to wear and tear, it's no wonder that teeth can appear yellow or faded over time. But the good news is that you can do something about it! Over-the-counter whitening solutions make big promises but aren't powerful enough to give you the results you're looking for. At Highland Smiles Dental, Dr. Sandadi and our dedicated team are excited to help you achieve your smile goals. That's why we use only the best whitening solutions available through Zoom! Whitening.
But we know that not everyone will fit one treatment method, so we offer two efficient ways that you can see dramatic whitening results—in-office treatment and at-home whitening kits.
Why Choose Highland Smiles Dental for Zoom! Teeth Whitening?
Fast in-office whitening & take-home kits available
Whiten your smile by several shades in as little as one visit
Custom, comprehensive smile makeover plans
Benefits of Teeth Whitening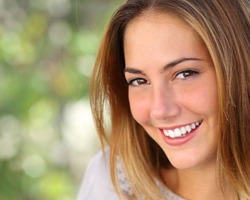 Regardless of which method of treatment you choose, you get to turn back the clock on your smile and restores its bright, youthful glow. Here is some helpful information about the advantages of each whitening choice, so you can decide which one works best for you.
What Are the Benefits of In-Office Treatment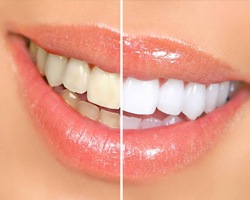 If you're looking for fast results, in-office treatment is probably your best option. In one one-hour appointment, your teeth could get up to eight shades whiter. That's because we use a highly concentrated Zoom! Whitening solution and a special light to activate it. Also, by having your teeth whitening performed in-office, you get the added benefit of having your treatment supervised by our friendly, experienced team, who will make your experience as enjoyable and comfortable as possible.
What Are the Benefits of At Home Treatment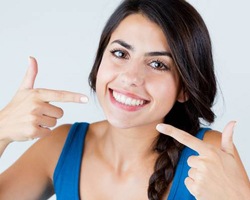 If you feel you don't have time to sit in our office for whitening treatment, we offer at-home kits so that you can whiten from the comfort of your own home. This convenient method can fit into any busy schedule and puts you in the driver's seat for your whitening. Although the Zoom! Whitening solution for the at-home whitening kits is slightly less powerful than our in-office treatments, it can still deliver the same amazing results over the course of two weeks.
Process for Teeth Whitening
Zoom! Whitening is known for their proven results. Whether in our office or on your couch at home, you know that you'll get a noticeably whiter smile.
How Does In-Office Zoom! Teeth Whitening
Treatment Work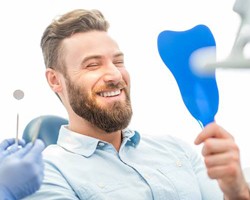 To start, Dr. Sandadi documents the original shade of your teeth. After that, we perform a dental cleaning to remove any food particles or plaque and to polish your teeth. Then, we use a cheek retractor, gauze, and a barrier to isolate your teeth and keep them dry. This also helps protect your gums, tongue, lips and cheeks from the whitening solution. We then coat your teeth with Zoom! Whitening solution on the front surfaces of your teeth. A light shines on your mouth to activate the gel for about 30 minutes before we check on your progress. We may apply another coating if needed. After the treatment is finished, we rinse your teeth and use an a fluoride treatment to help ease any sensitivity you may be experiencing.
What's the Process of At Home Teeth Whitening Kits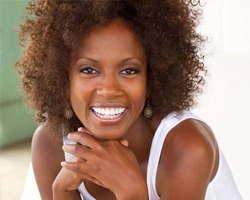 Like with in-office whitening, for at-home kits, Dr. Sandadi starts by identifying the color of your teeth before treatment. Then we take impressions of your teeth so that custom whitening trays can be made for you at a dental lab. When they are ready, we provide instructions for how to perform the whitening treatment at home. In the evening, you brush and floss your teeth to ensure that they are clean. Then you apply the gel to the whitening trays and wear them for 30 minutes to an hour. You repeat this process every day for two weeks to get the full effect.
At Highland Smiles Dental, we are committed to helping you feel complete confidence in how your smile looks. We would love to discuss your options for teeth whitening with you. Schedule an appointment with us today!