Meet Our Dental Team
The warm and welcoming atmosphere that our patients love so much is largely thanks to our fantastic team. Dr. Sandadi has put together a group of kind, friendly, and highly-skilled individuals who are ready to make your dental appointments as easy as possible. From check-in to checkout, they'll be with you ready to answer your questions and meet your every need. You can start getting to know them by reading on below!
Jill, Office Manager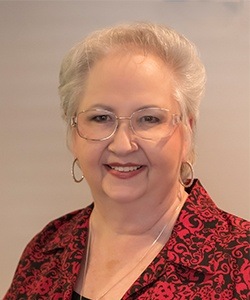 Jill has been a member of the Highland Smiles Dental team for almost five years now, but she has an impressive 40 years of experience in the oral healthcare field overall. She has earned multiple certifications in Practice Administration over the course of her career. Working with Dr. Sandadi and the other staff members is always enjoyable! It's a very rewarding experience to also watch patients throughout the treatment process, from their initial arrival to the completion of their procedure(s).
Originally from Amarillo, Jill and her husband have three children and seven grandchildren. Outside of work, you can find her spending quality time at her church.
Reina, Treatment Coordinator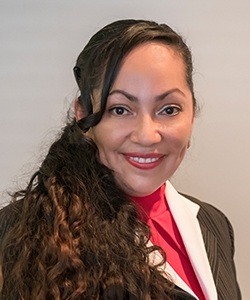 Reina earned her education from both Tarrant Community College and El Centro College. She is certified in CPR and has been a Registered Dental Assistant since 2007. Today, her career in the dental field spans two decades and counting! Quality patient care is her true passion, and she really enjoys educating and guiding patients towards achieving excellent oral health and overall wellbeing.
Reina was born in El Salvador and raised in the Dallas area. She's been happily married for 15 years and has three children named William, Sophia, and Joseph, as well as two Boxer dogs. In her free time, she enjoys going to church, visiting the theater, bowling, going out to eat with her family, and visiting her two grandmas in El Salvador.
Sheena, Dental Hygienist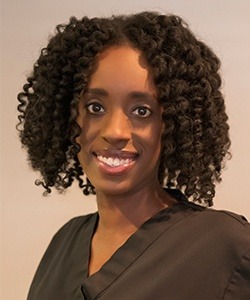 Sheena's career in the dental field covers well over five years now. Originally from Orlando, FL, she earned her initial Bachelor's degree from Oakwood University before pursuing her oral healthcare education at the University of Tennessee Health Science Center. She really enjoys getting to know her patients on a personal level!
When she isn't busy at the dental office, you can usually find Sheena volunteering as a member of The Freedom Fellowship or being addicted to movies. She is very proud to come from a multicultural background that includes South Africa, Zimbabwe, and Barbados.
Vina, Lead Dental Assistant
Vina 's career in dentistry spans nearly two decades to date. She is a Registered Dental Assistant. Vina has undergone advanced training in Coronal polishing, Nitrous Oxide, Invisalign,Cerec,and T.M.J. treatment. She also has experience with Pedo department, and has assisted in hospital settings. It brings her joy to watch dental patients' transformation from frightened to excited when they see the Dentist and staff. Vina Smith has a strong love for people and invites new friendships .
Vina feels her biggest accomplishment has been raising six boys to become outstanding young men. Just give her a moment to expound and she will joyfully sing the praises of each individual son. However, she would like to believe her boys got their strong study and work ethics from their mother. Serving and helping others is also important to Vina. She is quick to tell you that God has blessed her with girls by sending daughter in-laws,granddaughters, and now a step daughter. God's blessings are over flowing in her life. She is currently engaged to the love of her life and is planning a wedding in 2019.
Jackie, Dental Assistant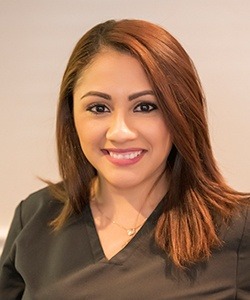 Jackie studied at Elite Studio Dental Assisting and has been working in the field for over three years now. She is certified in CPR. Her favorite part of this work is getting to develop lifelong relationships with her patients!
Born in El Salvador, Jackie was raised in New York. She comes from a loving, caring, and strong family, which includes her mother and three older sisters. When she has free time, she goes on long walks by the beach and listens to music. Eating breakfast is also a MUST for her daily routine, and coffee is her favorite drink.