Dentist – Highland Park | Dallas, TX
Get to Know Girish Sandadi, DDS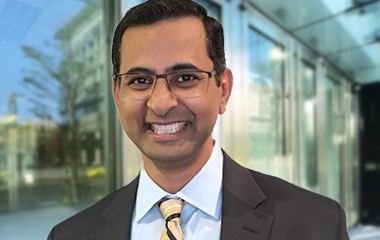 Dr. Sandadi has a genuine passion for providing personal, family-friendly dentistry that puts his patients' needs first. Whether you're looking for dedicated checkups or a dazzling cosmetic makeover, he's ready to make your smile-related goals a reality!

To learn more about him, keep reading below:
Why Did You Become A Dentist?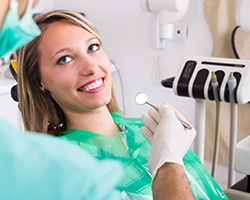 Dr. Sandadi actually planned to be a medical doctor at first, but he was soon drawn to dentistry because it offered a rare form of artistry that was very unique. He enjoyed the challenge of replicating the size, shape, and appearance of teeth while also making sure they functioned well too. He also derives a great deal of satisfaction from changing people's lives by transforming their smiles and helping relieve their pain.
Where Did You Study Dentistry?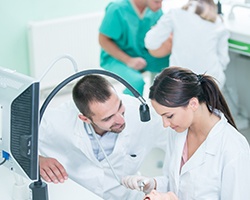 After completing his undergraduate education and dental schooling in India, Dr. Sandadi chose to pursue his Doctor of Dental Surgery at the University of Michigan at Ann Arbor. He also earned his Master's in Health Administration. He enjoys regularly taking continuing education courses in order to elevate his skills to higher levels in important dental specialties, particularly the placement of restoration of dental implants. He is currently a member of the following organizations:


Outside of the Dental Office, What Do You Like to Do?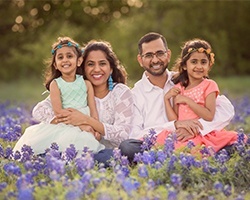 Dr. Sandadi is married, and his wife is a software engineer who also currently manages a children's salon in Southlake. Together, they have two young daughters. His family has several hobbies that they enjoy doing together, including cooking daily meals, reading, and painting. As for his own personal interests, he enjoys traveling and will go anywhere new. Past trips include California, Puerto Rico, and Jamaica, and he hopes to visit New York and Europe in the future. He is also a big fan of Michigan football and trying local foods.
Dr. Sandadi has currently been in the Army reserves for almost eight years, having enlisted in 2009. This past year, he transferred to the IRR (Inactive Ready Reserve).