What to Expect at Your 1st Dental Visit
Building a Foundation
Of Happy, Healthy Smiles
The saying is true – an ounce of prevention is truly worth a pound of cure. By stopping small dental problems from developing into costly, cumbersome damage down the road, we can save you and your loved ones valuable time and money. If it's been more than six months since your last checkup, consider contacting us in the Highland Park area today.

Meet The Dentist
Meet The Team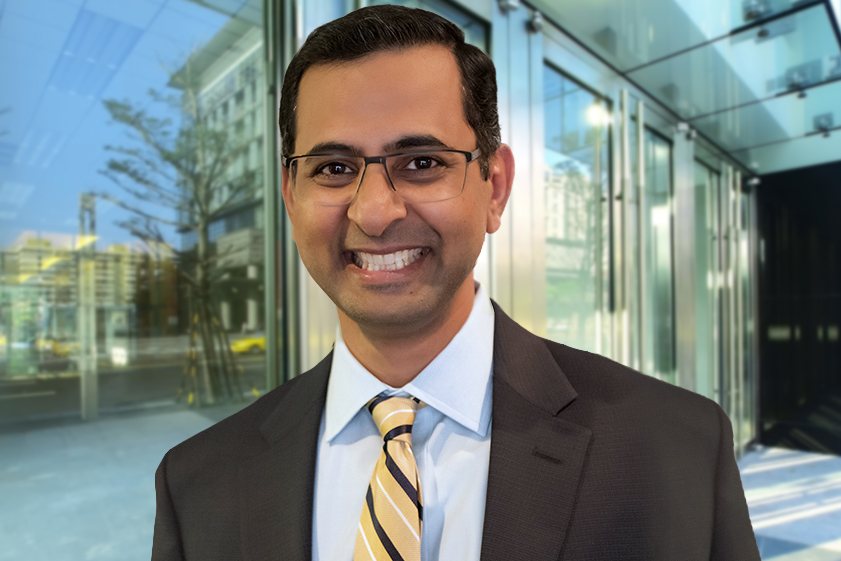 Dallas' Trusted Dentist
Dedicated to Your Smile
Dr. Sandadi has a true passion for the artistry and transformative nature of the dental field, and he works hard to help every patient and family feel right at home here in his dental office. You won't find an overly sterile or impersonal environment here – he enjoys getting to know you and understanding your smile goals, always going the extra mile to help create truly exceptional improvements that last. Whether you're looking for a simple checkup or a stunning cosmetic makeover, he can't wait to get started!
Meet Your Dentist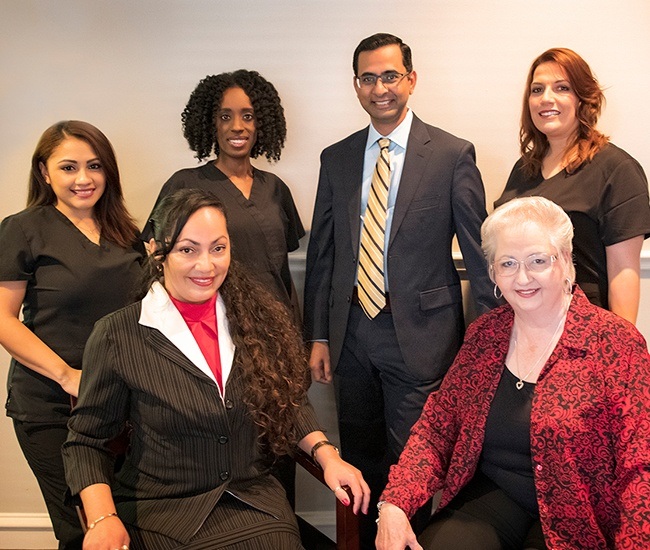 Experienced Dental Team
Professional & Kind Care
Each & Every Visit
At Highland Smiles Dental, our team's top goal is simple – the patient's needs always come first. From the front desk to the treatment chair, we're available to answer your questions, address any concerns, and help you and your loved ones feel like true members of our oral healthcare family. We can also provide valuable assistance with the financial aspects of ongoing dentistry, including taking advantage of insurance benefits and navigating payment plans.
Meet Your Team

Kind Words
from Our Dental Patients
"This dentistry is far beyond the friendliest I have ever encountered. Their warm inviting office and staff are there to welcome me every visit. They thoroughly explain every step and process to ensure that you fully understand what is happening. I can't imagine going anymore else!!!"
Michelle T., Dallas, TX
"I absolutely love this dentist! The office is very warm and welcoming, and the staff is professional and kind. I would definitely recommend this dentist to anyone, but especially someone with major anxiety about going to the dentist."
Lindsay D., Dallas, TX
"Everyone at this office is amazing. If you want to go somewhere where you are treated like more than a patient, this if the place for you. Professional care with a human touch. I'd recommend to anyone and everyone."
Rose S., Dallas, TX
Dental Implants
Replace Missing Teeth
The loss of natural teeth can lead to several difficulties in everyday life, from unclear speech to a reduced diet. Thankfully, dental implants provide a state-of-the-art solution that can virtually turn back the clock on your complete, confident smile. The final result is practically indistinguishable from original dental structure in look, feel, and function. Better yet, Dr. Sandadi can provide all stages of treatment – including the surgical placement of the implants themselves – right here in-office for maximized convenience.
Learn More About Dental Implants
Cosmetic Dentistry
Makeover Your Smile
Do you find yourself constantly wishing for straighter, brighter, or simply more attractive teeth that better showcase your true personality? At Highland Smiles Dental, we're proud to offer a wide variety of cosmetic services that can get rid of those frustrating imperfections for good, from dark staining to crooked smiles to noticeable chips in the enamel. Dr. Sandadi will design a customized treatment plan that leads to truly stunning improvements!
Learn More About Cosmetic Dentistry
Dental Insurance & Financing
Making Great Dentistry Affordable
Highland Smiles Dental is an in-network provider for all major insurance companies, including PPO and DHMO plans. We also accept low-interest financing! Our team enjoys being able to make high-quality dentistry financially stress-free by working with patients and families to help them navigate their budgetary needs.
Explore Your Financial Options
Have Questions?
We've Got the Answers.