Aetna Dentist – Dallas, TX
Maximize Your Aetna Insurance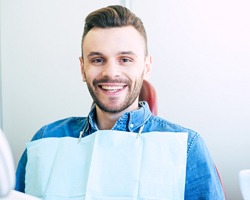 Dr. Sandadi and our team understand that many families in our community are concerned about the cost of dental care. We want to take some weight off your mind, which is why we are an insurance-friendly practice.
Not only can your policy help you keep up with essential preventive care, but it can also reduce your out of pocket costs if your smile ever needs a little restorative TLC. Whether you have insurance through your employer or you purchased it on your own, we wholeheartedly encourage you to use it. Our team is here to help you understand your policy and get as much as possible from it. We aim to be your local Aetna experts!
Aetna Dental Insurance Coverage Availability & Fees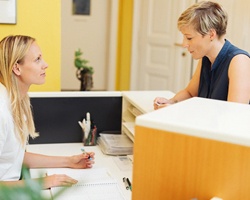 Aetna sells PDN (PPO) plans directly to individuals and families in Texas. Both their Aetna Dental Direct Preferred PDN and their Aetna Dental Direct Core PDN cover preventive care at 100%, so you will not have to pay anything out of pocket for your twice-yearly cleanings and checkups. Additional coverage guidelines include:
Basic care. Fillings, simple extractions, and periodontal maintenance cleanings all fall under Aetna's definition of "basic" services. In their Preferred plan, these treatments are covered at 80%. If you have their Core plan, basic treatments are covered at only 50%.
Major services. Oral surgery, dentures, and crowns are a few examples of treatments that Aetna considers to be "major." Under both the Core and Preferred plans, major services are covered at 50%.
If you are new to Aetna, your insurance plan may come with a waiting period. That is to say, you may not be eligible to receive certain services until you have maintained your policy for a specified length of time. If you had dental coverage before you purchased your Aetna plan, it is possible that the waiting period will be waived.
Keep in mind as well that your plan comes with an annual maximum, which may be around $1,000 - $1,250. These numbers represent the most that Aetna will pay out for approved services within a calendar year. Our team can help you get as much as possible out of your yearly maximum by strategically scheduling your appointments. For example, some major treatments require multiple appointments. We might be able to schedule such treatments across calendar years so you can use two annual maximums rather than just one.
Another way we help you get the most out of your coverage is by being an in-network Aetna dentist. We have already negotiated the fees for certain services with your insurance provider. Therefore, you can expect to pay less out of pocket than you would if you visited an out-of-network dentist.
Would you like to learn more about dental insurance and how we can help you optimize your benefits? Contact our team today!