Delta Dental Dentist – Dallas, TX
Get the Most Out of Your Delta Dental Insurance
As a Delta Dental dentist, Dr. Sandadi believes in providing first-rate dental care that is not only life-changing but also affordable. Far too often, individuals are faced with the reality of choosing between paying for necessary treatment or groceries for the family. At Highland Smiles Dental, we never want you to feel as if you need to neglect or forgo care because of cost. This is why we are proud to be in-network with one of the most reliable insurance companies in the industry – Delta Dental! Our agreement with them enables your dentist to provide high-quality services to patients like yourself at the lowest possible rate. If you want to find out how you can get the most out of your benefits, we invite you to contact a member of our team to discuss your options. We will be happy to help you maximize your policy in a way that not only improves your smile but also saves you money!
Delta Dental Coverage Availability & Fees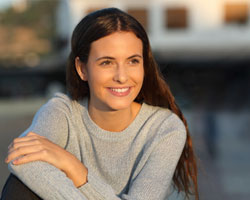 As a policyholder with Delta Dental, you understand that dental insurance works much in the same way as other types of insurance (i.e. car, medical). Each month, you pay a premium that guarantees you access to the host of benefits provided to you by your insurer.
Along with these benefits, you have a yearly deductible and annual maximum. By meeting your deductible, you lower the amount you are expected to pay based on the coverage levels set by your insurance company. The annual maximum is the designated amount your insurer will pay in a single year. These are both important aspects of your plan that you need to keep in mind when determining when to have certain treatments completed.
While not all coverage levels and services are the same, you can expect the breakdown to look something like the following: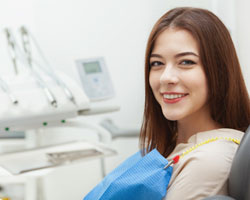 100% preventive services (i.e. dental checkups and cleanings, X-rays)
70-80% minor restorative services (i.e. dental fillings)
50-70% major restorative services (i.e. dental crowns, tooth extraction, dental implants)
Seeing as your responsibility for preventive care is most likely going to be $0, your dental insurance company implores you to maintain your six-month checkups and cleanings to avoid future problems. However, not all accidents and dental issues are preventable, which is why it's beneficial to use your dental insurance to help lower your out-of-pocket expenses.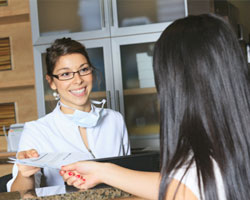 This is all possible because of our in-network status. Although it is not mandatory that you see a dentist who is in-network, you will save much more in the long run than choosing a dental professional who does not have a contract agreement with Delta Dental.
If you do find that we are not in-network with your designated insurance, don't worry, though. We will be happy to file your paperwork and claims on your behalf to make your experience more streamline and stress-free. We will also help to identify alternative ways to pay for treatment that work to keep your costs low.