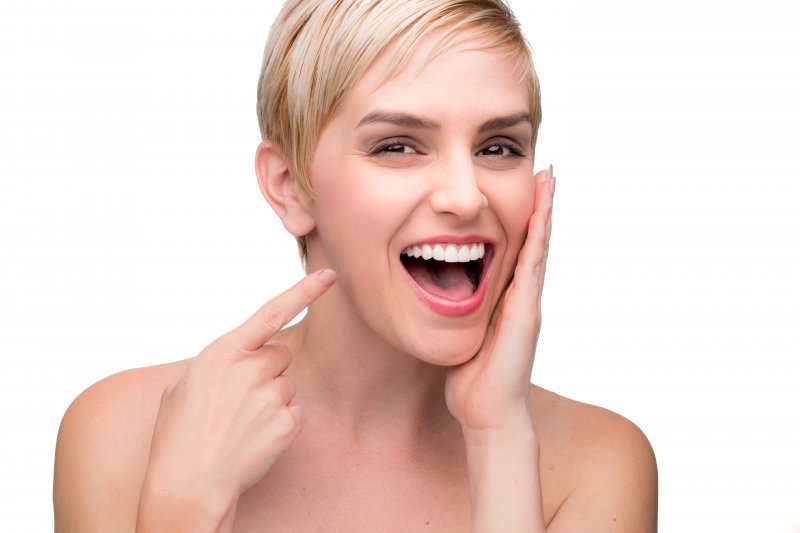 If you're looking to make positive first impressions with the people you encounter, statistics show that improving your smile is one of the best routes to take. One of the more effective ways to go about this is to receive Zoom teeth whitening in Highland Park. Before committing, though, you need to know if the process is safe. Read on to get the answers you're looking for so you can enjoy a smile that dazzles!
Your Dental Health Always Comes First
Before any cosmetic dental work can be done, it's imperative to have excellent oral health. Otherwise, there is a risk of a premature failure or lost results. So your cosmetic dentist will start the process by performing a thorough assessment of your mouth, teeth and gums.
How Does Zoom Whitening Work?
The Zoom whitening method uses high-powered bleaches to lift stubborn stains that have become embedded in your teeth. This occurs through a chemical reaction that takes place that frees particles that can't be addressed by merely brushing and flossing.
However, because of the strength of the whitening agents used, there are some safety precautions that should be taken.
Why Professional Teeth Whitening is Safer
Whether your teeth are being whitened at home or at your cosmetic dentist's office, safety is of the utmost importance. That's because the bleaching agents can irritate the gums and other soft tissue if it comes in contact with them.
So although store-bought, at-home whitening kits may seem convenient, they can present the following safety challenges:
Because the trays are generically made, they won't provide the sure fit needed to protect your gums, cheeks and tongue from making contact with the whitening gel.
People are often tempted to use more of the whitening gel than is directed because store-bought kits typically produce minute results. Over-usage can cause a greater risk of irritation, and it can damage the enamel.
Finally, there is no way to properly secure the soft tissue areas to prevent any unwanted contact with the bleaches.
When you visit your cosmetic dentist, you'll be under the care of a trained professional and staff who will take the necessary precautions while delivering noticeable results.
A Quality Upgrade with Professional Whitening
While over-the-counter whiteners will deliver miniscule results, when you visit your cosmetic dentist to receive Zoom whitening, you can expect your teeth to be up to 10 times brighter. Better yet, the process usually takes only an hour to complete.
Having the smile of your dreams is an integral part of your overall happiness, so to experience the bliss that it brings into your life in a safe way, contact your cosmetic dentist in Highland Park to schedule a visit today!
About the Author
Dr. Girish Sandadi earned his dental degree from the University of Michigan at Ann Arbor. Throughout his career, he has remained committed to expanding his knowledge, which is why he has taken hours of continuing education courses. Dr. Sandadi helps patients experience greater confidence by providing teeth whitening with the Zoom method, and he can be reached for more information through his website.