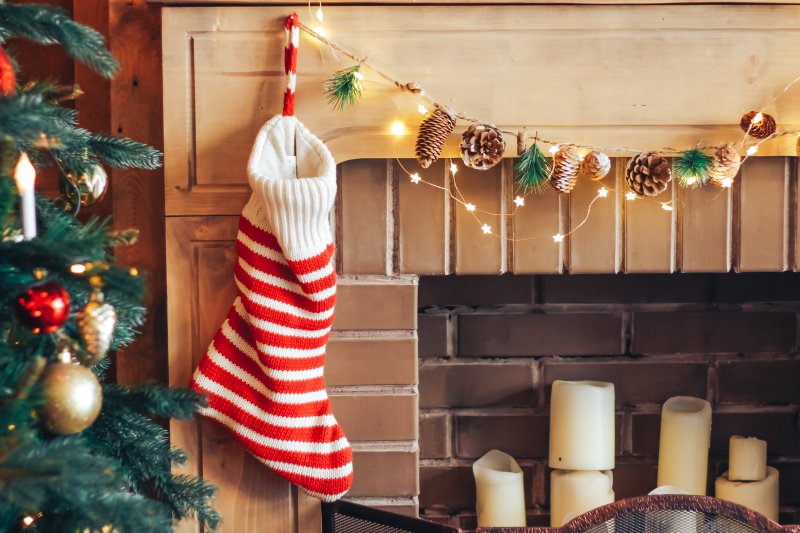 With the holidays here, you're likely thinking of buying presents and spending quality time with your friends and family. Aside from listening to festive music and putting up the Christmas tree, you all are bound to also enjoy plenty of delicious seasonal meals. That said, the last thing you'd want is for your loved ones to develop cavities as the new year comes around. To keep their teeth safe and healthy, here are four smile-friendly stocking stuffers to consider from your dentist in Highland Park!
Tasty Dental Products
Do you typically buy toothpaste and mouthwash that tastes minty fresh? While you might appreciate these as an adult, it isn't always the same case for younger children. Fortunately, there are plenty of products at your local grocery store which offer alternative flavors that kids will enjoy. For instance, some toothpastes come in different tastes, such as strawberry, orange, grape, and bubblegum. Just be sure to choose products that have the ADA Seal of Approval and contain fluoride, which is essential for fighting off cavity-causing bacteria. This will help remineralize and preserve your loved one's teeth.
A New & Exciting Toothbrush
While the holiday season is exciting for most people, it can also be the worst time of year for oral health. Due to all the traveling people do and the abundance of tasty sweets, it can get easy for someone to fall off track with their dental hygiene routine. For this reason, now is a great time to get your loved ones some exciting new toothbrushes! You can get the children cartoon-themed ones while the adults can enjoy fancy electric-powered ones for a fun teeth-cleaning experience.
Healthy Treats
Some of the most convenient snacks to grab during the holidays are chips and crackers, which aren't very smile-friendly. The processed starches can be just as detrimental to teeth as sugars, which will wear down and weaken them over time. Try stuffing the stockings with healthier, nutritional treats like string cheese, salted nuts, and yogurt.
Sugar-Free Snacks
Everyone knows that sugary foods and drinks can increase the risk of developing cavities. To avoid this, you can simply opt for sugar-free lollipops and gum at your local grocery store. Not only will they be sweet and enjoyable, but you'll also lower your chances of more serious oral health issues in the future.
If you're considering stocking stuffers for the holidays, don't forget to consider these tooth-friendly gift ideas. This way your loved ones can enjoy the festive season while maintaining happy and healthy pearly whites!
About the Author
Dr. Girish Sandadi received his dental degree from the University of Michigan in Ann Arbor. He also regularly pursues continuing education to refine his skills and is a member of the American Dental Association and the Texas Dental Association. He provides a wide variety of high-quality services, including dental checkups/cleanings, periodontal therapy, fluoride treatments, and oral cancer screenings. If you'd like to request an appointment, visit his website or call 214-528-9990.