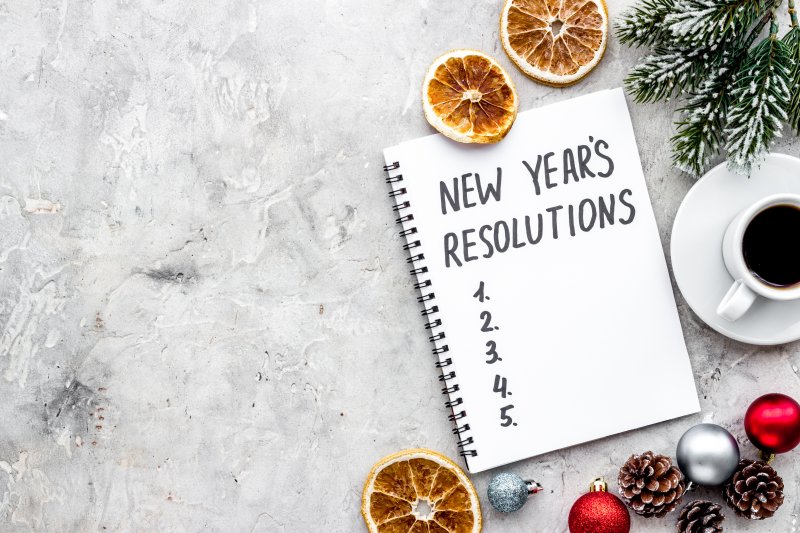 The new year is officially upon us! Now that we're in 2023, you may be brainstorming ways to improve your health this year. If you're like most people, your resolutions probably revolve around increasing your health and wealth. Luckily, you can easily create a win-win situation for both your wallet and smile by making your resolutions surround your oral care. Read on for some ideas on how you can maintain a healthy grin all year long!
Floss Every Day
Everyone knows they're supposed to floss every day, but the reality is that many people don't. You may have the excuse that you're too tired or simply don't have enough time. However, taking the effort to floss every day can help significantly lower your risk of gum disease and tooth decay.
Brush for Two Minutes
Brushing twice a day is important, but you need to make sure you're brushing for at least two minutes each time. Plenty of studies show that most Americans actually brush for significantly less than one minute. If you want to ensure you're brushing long enough, use a timer or an electric toothbrush with a built-in timer.
Quit Smoking
It's no secret that smoking is one of the most harmful habits to your health. Not only can it increase your risk of gum disease and tooth loss, but it can make it harder to replace your teeth with dental implants. If needed, you can ask your dentist for assistance with quitting. They'll provide you with the support, resources, and guidance you need to make the feat as easy as possible.
Reduce Snacking
One great way to lose weight and protect your teeth at the same time is by cutting down on snacking. Eating between meals gives oral bacteria additional food that can turn into acid for attacking your teeth. By reducing how much you snack, you can prevent decay and maintain a slim waistline!
Stay Hydrated
When you don't have enough saliva consistently washing away bacteria from your teeth, it can cause your mouth to dry out. Sadly, a dry mouth can increase your risk of cavities and other oral health issues. Fortunately, you can prevent complications by drinking plenty of water throughout the day!
Visit Your Dentist Regularly
Staying on top of your routine checkups is a great way to keep your oral health in tip-top shape. At every six-month appointment, your dentist will conduct a thorough oral examination to identify issues early on before they turn into painful complications. If it's been several years since you saw a dentist, don't put it off any longer! Sedation dentistry is always an option that can help you overcome your fear.
About the Practice
At Highland Smiles Dental, we are passionate about helping patients achieve their most beautiful and healthiest smiles. Our team uses the latest technologies and techniques to ensure you receive the exceptional care you deserve. For more ideas to maintain a healthy smile in 2023, visit our website or call (214) 528-9990.