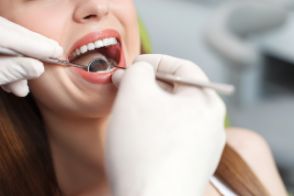 Welcome to Highland Smiles Dental's new blog! Everyone on the staff is excited to have a way of sharing valuable oral health information with the community. Today, you'll learn about our comprehensive services and find out what kind of care you can expect at your visits with a dentist in Highland Park. Each month we'll have a new blog on a different topic, everything from how or why certain dental procedures are done to how everyone in the family can achieve a healthier smile!
What Services Do We Provide?
In addition to general dentistry, we also provide multiple specialty services. We want our patients to have the convenience of getting all the care they need – all in one place.
Here are just some of the services available here:
Checkups and cleanings, including an oral cancer screening at every visit
"Deep cleanings" for patients with gum disease
Children's dentistry, including sealants, fluoride treatments, and athletic guards
Cosmetic dentistry such as whitening, tooth-colored restorations, and porcelain veneers
Virtual Smile Design so you can see what your cosmetic results will look like before beginning treatment!
Dental implants
Fillings, root canals, and dental crowns
Bridges and dentures
Extractions
Emergency care
What Kind of Care Can You Expect Here?
Dr. Sandadi's goal is to provide high-quality dentistry in a comfortable, stress-free environment. That's why everyone at Highland Smiles Dental, from the front desk to the assistants and hygienists, works hard every day to make sure every patient has a positive experience.
A big part of our approach is taking our time and starting every visit by making sure we understand your goals. This allows us to get to know you so we make the absolute best recommendations for your needs.
We've also invested in advanced technology to make your dental work faster, more comfortable, and more effective:
Digital X-rays – In addition to providing a superior image of your teeth, these X-rays also use up to 90% less radiation than traditional.
3D Cone-Beam Imaging – This highly detailed, 3-dimensional image of all the structures in your mouth allows a dentist to perform procedures like dental implants with far more accuracy and precision. This ultimately gives you a better result.
Intraoral Camera – Have you ever wondered what your dentist sees in your mouth? An intraoral camera takes an up-close photograph so you can see exactly what we do and understand why treatment might be necessary.
Also, we're accepting new patients, so don't hesitate to contact us if you've never seen us before. Highland Smiles Dental has been providing outstanding dental care to the community for 5 years now and looks forward to many more years of service!
About the Author
Dr. Girish Sandadi is a general, cosmetic and restorative dentist in Highland Park and also a father of two. He loves combining art and science to give his patients beautiful results and always makes dental care stress-free with his friendly, compassionate chairside manner. If you have any questions or would like to schedule an appointment, he can be contacted via his website.